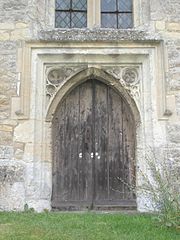 Origin and Ancestry DNA Database & Electronic Archive

What's New (past 30 days)
Mythealogy: 'Mythology + Genealogy' 1) the use of myths to perpetuate ridiculous genealogical claims that continue more to fulfill an emotional need than to reconstruct factual and historical information. 2) the refusal to update genealogical information by holding onto outdated or mythical claims. 3) the illegal and unethical scraping of data from a website and pasting it into a publicly available site and making it appear to be your data. 4) cutting the copyright and back-link information off of images produced by this project, rather than linking back to this site, so others cannot find our updated work.
Usage Don't be a Mythealogist!
(Yes, I made it up ✍ It's better than using other derogatory terms that come to mind. I don't care if you share or use information from this site. I care that it is correct or links back here so someone else can find updated information. Let's work together to end Mythealogy. The St. John family deserves your cooperation as we struggle enough already to claim our rightful history!)
11 Aug 2021: Facebook Chat Plugin installed so you can chat with me on this website.
Documents
Thumb
Description
Linked to
Last Modified
MS 5.6-3 page 497 Maunsell Pedigree


2 May 2022
Reference: C 1/1069/10-13
Description:
Short title: Seynt John v Kemys.
Plaintiffs: John SEYNT JOHN of Bletsoe, co. Bedford, knight, descendant and heir of Alexander, son of Oliver Seynt John, knight.
Defendants: David and William Morgan KEMYS and Jenkyn SMYTH, descendant and heir of Robert Mayo and of Maude his wife.
Subject: Messuage and land held of the manor of West Barry. Pedigrees given. Glamorgan
Date: 1538-1544
Held by: The National Archives, Kew
Legal status: Public Record

1) The [_____] of Sir John Seynt John knyghte to
2) the [_____] of William Morgan and Jenkyn Smyth
3)
4) The [_____] complayntant [_____] and [_____] his [_____] bill of compainte to be [_____] in the lawe to be [_____] unto [_____] the matter therin [_____] term and [_____] and not contryayde by
5) the said complantant in the only entent to put the said deff. to [_____] and
6) be replyed unto and the matter
7) And for the
8)
9) Moltown and Thomas Marshall person of [_____] to them and to their
10) [_____] the [____] of the sonne [____] of West Barry
11)
12) to the said
13) eagle / and to
14) Dyffende
15) into the
16) being
17) beynge
18) take the premisses of the said
19) the sunne
20) demensne
21) knyght
22) give
23) And
24) knyghte
25) Alexander ___ ___ aforesaid and
26)
27)
28) who had
29) compell
20) the sunne
31) lordshipp
32) uppt yn the
33) molde
34) said [_] John Stynt John the
35) the said
36) John Stynt John
37)
38) by
39) to
40) demesne
41) and of
42) the said compleynant
43) matter will to be
44) courte wyll







updated Transcription by Bob Allen 2022:

Title Line 1: The [ ] of Sir John Seynt John, Knight to the

Title Line 2: [ ] of William Morgan & Jenkyn Smith

Line 1: [ ] said complainant bill of complaint to be [ ] in the law unto [ ]

Line 2: the said complainant [ ] to put the said defendant [ ] and further

Line 3: to be replyed unto and the matter [ ] by he said defendant in the only [ ] and who the unlawful

Line 4: And for the [ ] of the [ ] for the [ ] long time before the said Sir John Seynt John [ ] in the said [ ]

Line 5: Memo of [ ] that on John And?? [ ] of [ ] and in the said mind [ ]

Line 6: Mathews? And Thomas Marshall [ ] to them and their heirs and the said John [ ] by his [ ] feofment? [ ]

Line 7: granted the seisin? Of the said manor? [ ] West Berry [ ] in Alexander so to the John Seynt John [ ] and to hold to him and to the heirs male of the body.

Line 8: [ ] to be [ ]

Line 9: to the said Alexander and for the son? John Andrews? [ ] son Alexander [ ]

Line 10: [ ]

Line 11: [ ] the said Sir John Seynt John [ ] confirm? Unto son and heirs male of his of the [ ] body of the said Alexander [ ] the said Sir John Seynt John

Line 12: into the manor of West Berry and so [ ] with the [ ] heirs male of the body of the said Alexander and so West Berry forfeited? [ ]

Line 13: being all of the said manor of West Berry in the said Robert Mayo and so [ ] for the term of [ ] years [ ]

Line 14: being bastard son to the said Robert Mayo aforesaid? [ ] make [ ] the said [ ] Mayo, a minor? By the first son of the said John Seynt John [ ] of the said [ ]

Line 15: [ ] of the said manor? [ ] the said Sir John Seynt John and of [ ] Oliver Seynt John and [ ] of the said Manor? [ ] of the [ ]

Line 16: [ ] Sir John Seynt John [ ] of and in [ ]

Line 17: [ ] son of John Seynt John [ ] be the [ ] of the said Olyver And the said Olyver [ ]

Line 18: [ ] and Dyed of the said [ ] the said [ ] in the said Sir John Seynt John

Line 19: give unto the said Olyver Seynt John [ ]of the said John Seynt John was [ ] forfeited? in the [ ] and said [ ] Sir John Seynt John

Line 20: and of the said [ ] Oxford? Forfeited? In [ ] John Seynt John

Line 21: [ ] Sir John Seynt John Knight and if said John Seynt John

Line 22: Alexander [ ] aforesaid and the said Alexander [ ] John Mayo [ ]

Line 23: [ ] Plaintiff [ ] of landis lawful [ ] and so [ ] seisin? [ ]

Line 24: [ ] with the [ ] upon [ ] Sir John Seynt John [ ] being [ ] the said Sir John Seynt John

Line 25: who had [ ] of the said Sir John Seynt John [ ]

Line 26: complainant did make the possession? Of the profits to the said [ ] unto [ ] come to the said Sir John Seynt John [ ]

Line 27: The said [ ] the said John Seynt John for [ ]

Line 28: land [ ] the said Sir John Seynt John [ ]

Line 29: [ ] the said John Seynt John [ ] to be [ ] Smyth.

Line 30: The said Sir John Seynt John [ ] the said [ ]

Line 31: John Seynt John by whom the said defendant [ ] forfeited? The said manor of West Berry as his [ ]

Line 32: [ ] did give and [ ] messaege [ ] land belonging [ ] belonging [ ] Robt Mayo [ ]

Line 33: [ ] John Mayo [ ] son and heir of the land by which Robert Mayo [ ] then [ ] the said John [ ] unto the Smyth and in

Line 34: [ ] the said John Mayo [ ] and dyed seized of [ ]

Line 35: and f [ [ the said [ ] heirs of the body of the said John Mayo [ ] the said [ ]

Line 36: the said complaitant [ ] did [ ]

Line 37 [ ] matter will to be [ ] and not

Line 38 [ ] will [ ]




28 Apr 2022
Biographies
| Thumb | Description | Linked to | Last Modified |
| --- | --- | --- | --- |
| | Connected members only | | 7 May 2022 |
| | Connected members only | | 7 May 2022 |
| | Connected members only | | 7 May 2022 |
de Port-St. John Marriage
de Port-St. John Probate
Thumb
Description
Linked to
Last Modified
Will of Nicholas Browne


21 May 2022
Will


20 May 2022
Wiltshire notes and queries, volume 8, part 1 (March 1914 - June 1915) pg. 236


20 May 2022
Wiltshire notes and queries, volume 8, part 1 (March 1914 - June 1915) pg. 235


20 May 2022
Will Cover of Oliver St. John of Lydiard Millicent, Wiltshire, England


Wiltshire, England, Wills and Probate, 1530-1858 Record

20 May 2022
Will of Oliver de Port-St. John of Lydiard Millicent, Wiltshire, England


Wiltshire, England, Wills and Probate, 1530-1858 Record

20 May 2022
MAPS
Thumb
Description
Linked to
Last Modified
Fort St. George
aka Popham Colony

aka Sagadahoc Colony

15 May 2022
St. John Marriage Records
Individuals
| ID | Last Name, Given Name(s) | Born/Christened | Location | Last Modified |
| --- | --- | --- | --- | --- |
| I105553393 | Browne, Judge Samuel | b. 1597-1608 | | 21 May 2022 |
| I10493 | de Port-St. John, Thomas Gent., of Colletts, Keysoe & Toddington, Bedfordshire | b. 12 Jul 1557 | Bedford, Bedfordshire, England | 21 May 2022 |
| I105557928 | _____, Margaret de Port-St. John | | | 21 May 2022 |
| I105557924 | _____, Winifred alleged wife of Colletts, m. Thomas de Port-St. John of Toddington???? | b. abt. 1550 | | 21 May 2022 |
| I105557927 | Browne, John | b. 1598-1608 | | 21 May 2022 |
| I105557926 | Meade, Elizabeth Browne | | | 21 May 2022 |
| I1069 | de Port-St. John, Henry | b. 1545 | Keysoe, Bedfordshire, England | 21 May 2022 |
| I104783465 | de Port-St. John, Oliver | b. 25 Jun 1598 | Wootton Bassett, Wilshire, England | 21 May 2022 |
| I105557914 | de Port-St. John, Oliver of Keysoe, Bedfordshire, England | b. ca. 1575 | Bedfordshire, England, UK | 21 May 2022 |
| I11155 | de Port-St. John, Frances m. Nicholas Browne m. [Thomas] Weales | b. 1567 | Toddington, Bedfordshire, England | 21 May 2022 |
Families
| ID | Father ID | Father's Name | Mother ID | Mother's Name | Married | Last Modified |
| --- | --- | --- | --- | --- | --- | --- |
| F401140 | I10493 | Thomas de Port-St. John, Gent., of Colletts, Keysoe & Toddington, Bedfordshire | I105557928 | Margaret _____, de Port-St. John | abt. 1595 | 21 May 2022 |
| F401136 | I105557923 | Nicholas Browne, BD, vicar of Polebrooke, Northants | I11155 | Frances de Port-St. John, m. Nicholas Browne m. [Thomas] Weales | 27 Apr 1597 | 21 May 2022 |
| F401139 | I105553393 | Judge Samuel Browne | I105557926 | Elizabeth Meade, Browne | 30 Apr 1629 | 21 May 2022 |
| F401138 | I105557925 | _____ Weles | I10669 | Frances de Port-St. John, m. Richard Browne & or _____ Welles | | 21 May 2022 |
| F398586 | I105557914 | Oliver de Port-St. John, of Keysoe, Bedfordshire, England | I105550794 | Alice Haselden | 16 Aug 1611 | 21 May 2022 |
| F754 | I10493 | Thomas de Port-St. John, Gent., of Colletts, Keysoe & Toddington, Bedfordshire | I10494 | Ann Bourne, Chicheley, de Port-St. John | 10 Dec 1594 | 21 May 2022 |
| F401137 | I10493 | Thomas de Port-St. John, Gent., of Colletts, Keysoe & Toddington, Bedfordshire | I105557924 | Winifred _____, alleged wife of Colletts, m. Thomas de Port-St. John of Toddington???? | abt. 1565 | 21 May 2022 |
| F4849 | I104783513 | Oliver de Port-St. John, , of Colletts, Keysoe, Bedfordshire, England | I11730 | Margaret Easton | | 21 May 2022 |
| F756 | I10496 | Sir Thomas Chicheley, of Wimpole | I10494 | Ann Bourne, Chicheley, de Port-St. John | abt. 1575 | 21 May 2022 |
| F632 | I1069 | Henry de Port-St. John | I1070 | Jane Neale | | 21 May 2022 |