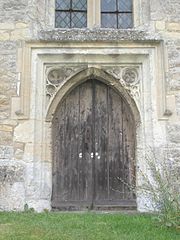 Origin and Ancestry DNA Database & Electronic Archive
Warning: STOP MYTHEALOGY! DO NOT COPY FULL PAGES. USE A LINK. THIS IS AN ONGOING PROJECT!
This site will stop publishing publicly online if I continue to find full outdated pages copied to Ancestry, et al. Don't ruin the ability for others to find this project.

Ancestors of
Lord of Basing Sir Adam de Port, St. John

Bef 1151 - Aft 1213 (~ 61 years)
Submit Photo / Document
┌──
Hugh de Port, of Basing

  35 years
┌──
Henry de Port

  46 years
│
└──
O.

┌──
John de Port

  55 years
│
└──
Hawise

  62 years
 b. Bef Sep 1151
 d. Aft 25 Jun 1213
└──
M. Fitz John